Cascais, lived in Madeira before coming to Lisbon to study in Fine Arts. He graduated in Multimedia Art in 2018 and is now in the 2nd year of the Master in Multimedia Art at the same college. 
He has already exhibited in Portugal, Germany, where he went on Erasmus, and the Netherlands. It has been developing the project "então…gravei." since 2016 and more recently the IMAGO exhibition. In September 2019 he participated in the Doc's Kingdom Seminar with a Gulbenkian scholarship. 
As a performative artist, he explores the nature of language, the artistic environment and the creative process. He hopes to be able to continue developing his work around the hybridity of reality, where language is the decoding tool and the audiovisual medium is the matter.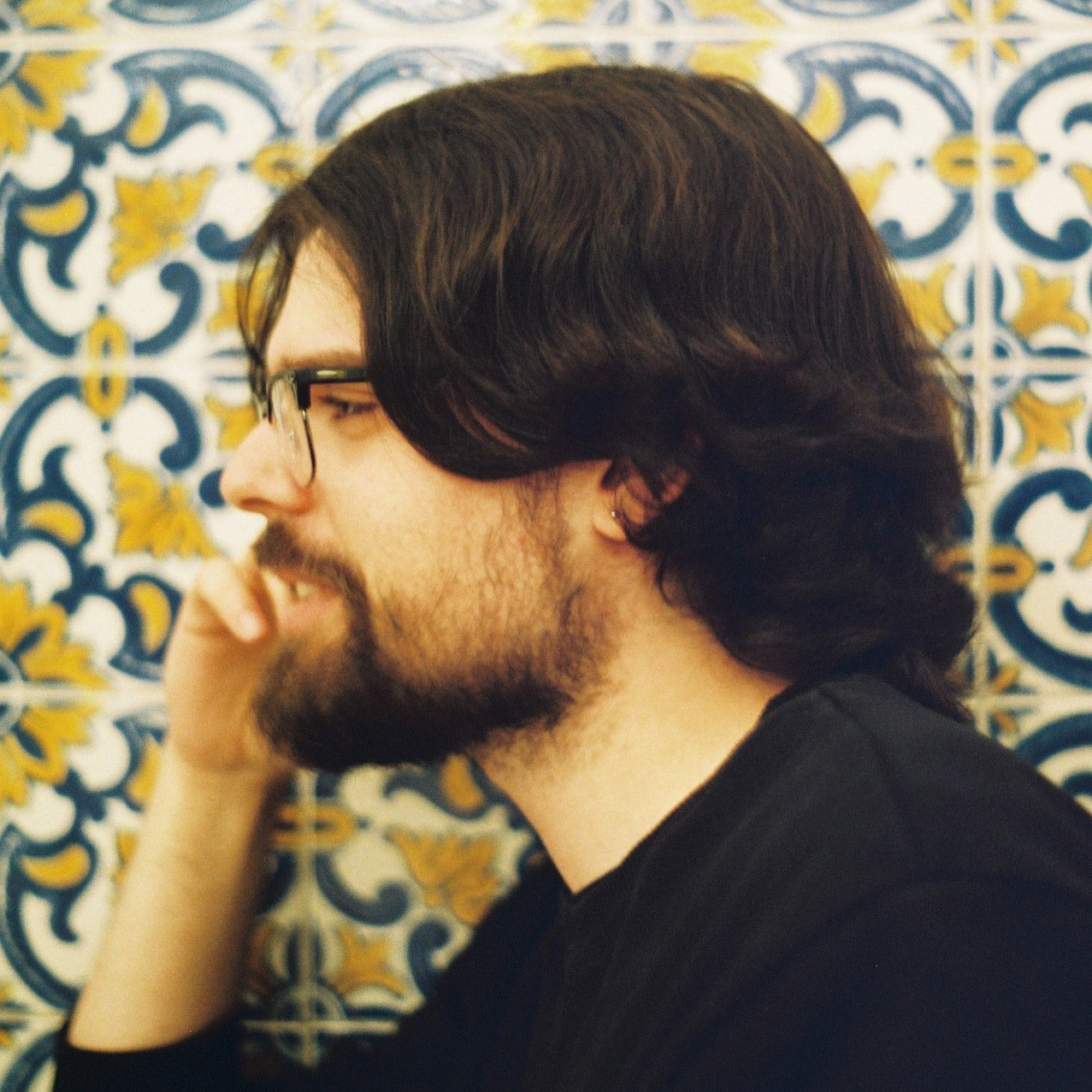 2018-2021 — Master in Multimedia Arts (Fine-Arts, Lisbon)
2019-2020 — Erasmus (Kunsthochschule Kassel, Kassel)
2015-2018 — Bachelor in Multimedia Arts (Fine-Arts, Lisbon)
2005-2010 — Music School - Piano (Funchal, Madeira)
05/2019 — GABA, Galerias Abertas Belas Artes (Fine-Arts, Lisbon)
06/2014 — Ponto (Galeria Francisco Franco, Madeira)
2019 — Participation in Doc's Kingdom Seminar - Gulbenkian Fellowship - (Arcos de Valdevez, Viana do Castelo)
2018 — Presentation at Ciclo de Conferências de Fotografia III (Arquivo Municipal de Lisboa, Lisbon)
2018 — Publication at Dia das Belas-Artes, 2018 / Faculdade de Belas Artes da Universidade de Lisboa
2016-2018 — President of Students Union of the Fine-Arts Faculty Lisbon
2016-2018 — Member of Pedagogic Council of Fine-Arts Faculty Lisbon